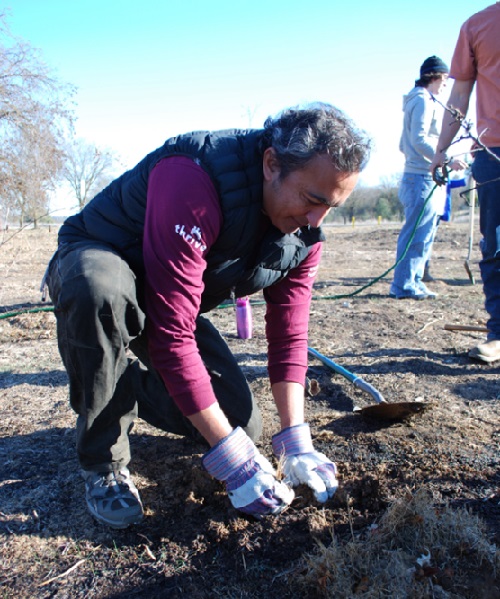 As a lifelong Californian, I've spent much of my time camping, hiking, and fishing. I love the natural beauty of our state and know that we have a moral responsibility to care for our planet for our children and grandchildren.
That means not only ensuring the air we breathe and the water we drink are safe and clean, but also maintaining the integrity of our forests, rivers, deserts, and everything in between. Protecting our environment is not only fundamental to safeguarding the health of our families, but is also fundamental to safeguarding the health of our economy. Investing in clean energy is critical for driving innovation and creating new jobs in the 21st century.
Here's how I'm protecting California's natural wonders:
Combating Climate Change: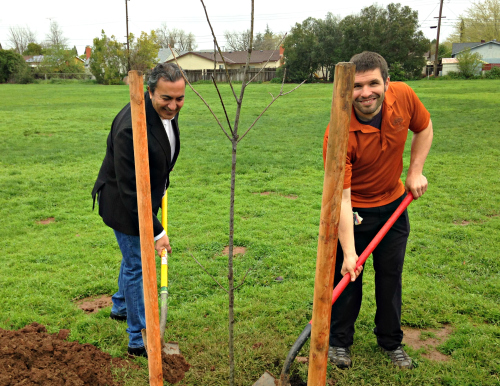 We must address the grave threat that climate change poses to our state of California and to future generations. The vast majority of qualified scientists agree that the data on climate change is clear. The evidence shows climate change is making our drought worse and could lead to future droughts. Climate change is expected to result in rising sea levels, which could damage the Sacramento delta and major coastal cities throughout the Bay Area. It could also mean more out-of-control forest fires and more dangerous storms, affecting our country's agriculture and infrastructure.
Climate change could make our world a less safe and less prosperous place. We have a responsibility to do what we can to address this crisis. Climate change also provides us with an opportunity to transition to a clean energy economy that would create jobs and protect the health of our families.
Reducing Pollution that Causes Climate Change: Congress needs to get serious about addressing this crisis and end activities that make it worse. That's why I've consistently opposed short-sighted and reckless bills to roll-back some of our most critical environmental protection and public health laws. For instance, I voted against H.R. 2042, a bill that would've undermined the President's clean air standards. These standards provide the first national requirements for power plants to reduce carbon emissions.
Advocating for Sound Science: The fundamental science demonstrating that people are major contributors to climate change could not be clearer. Unfortunately, some continue to doubt the evidence, even those in the Science, Space, and Technology Committee, where I have the privilege of serving you. In the committee, I've been a strong advocate for accepting the scientific consensus on climate change and for pushing for clean energy solutions.

Click here to watch a clip of a Science Committee hearing on this issue:



Addressing How Climate Change Impacts California's Drought Conditions: We also have an obligation to help our best and brightest scientists study and understand the impacts of climate change. After reviewing the evidence, we know that climate change can contribute to worsening drought conditions like those in California. That's why I'm strongly supporting the National Oceanic and Atmospheric Administration (NOAA). We need to make sure that they have what they need to study our atmosphere so we can better prepare and adapt to our changing climate.

Image


At Lassen National Park in January 2016. Thankfully our snowpack grew this year, which will help provide some drought relief.
Click here to go back to the top.

Creating Clean Energy Jobs: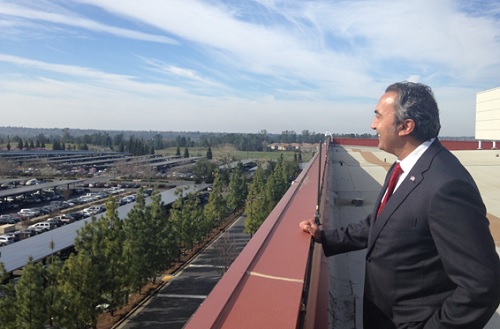 I was honored to help Intel unveil its new solar car port. This project will help generate fifty percent of the energy that's needed to power Intel's Folsom campus.
Clean energy is an enormous opportunity. It can help us end dependency on dirty fossil fuels like coal and oil that threaten the health of our families. And investing in solar, wind, and other clean energy sources can drive innovation in our economy and create millions of new jobs.
The Sacramento region can capitalize on the growing clean energy industry. Our area is consistently rated as a national leader in the clean energy job sector. Clean energy is crucial to protecting our health, addressing climate change, and creating new high-paying jobs.
Encouraging Clean Energy Development: I voted to extend crucial tax credits that encourage clean energy technology development, including wind and solar power, as part of a major tax bill that passed Congress and became law in December 2015.
Investing in Clean Energy Breakthroughs: We need to encourage development of cutting edge clean energy research and development. That's why, as member of the Science and Technology Committee, I'm supporting a bill to reauthorize a law called the America COMPETES Act. This law makes possible groundbreaking clean energy research and development that can't be supported by the private sector alone.
Supporting the Office of Energy Efficiency and Renewable Energy: This office supports researchers who are developing clean and renewable energy sources. It also works to ensure that our economy and infrastructure uses energy more efficiently. I'm urging the Appropriations Committee, which dictates how our tax dollars are spent, to invest in this crucial office to continue its important programs.

Image


CleanWorld and Atlas Industries, located in our district, is a leader in clean and renewable energy. Their BioDigesters convert organic waste to renewable natural gas, electricity, and soil for California farms. They're the only fuel producer in California that has a net negative carbon footprint – protecting our planet from climate change. They're a great example of the type of clean energy jobs we need in our economy.
Click here to go back to the top.

Protecting Our Families' Health From Pollution:

As a doctor, one of my guiding principles is to protect the health of our families. In America, no one should ever have to worry if their water is safe to drink or if the air is safe to breathe, regardless of their background.
Tragically, we only need to look at places like Flint, Michigan to see how unchecked pollution can rob our children of the full and healthy lives they deserve. Cleaning up our air and water helps address serious health problems like asthma, heart attacks, and cancer.
Public Health Amendment to Protect Against Air Pollution: Coal-waste power plants have higher amounts of mercury and other dangerous toxins that can cause serious health problems. That's why I offered a common sense amendment to an energy bill to require non-partisan government investigators to determine if the bill will increase this dangerous pollution. Click below to watch me urge support for my amendment:



Investing in Clean Water Infrastructure: Repairing and rebuilding our aging pipes and crumbling water infrastructure will keep our water safe and clean while creating important jobs. That's why I'm a strong supporter of the Clean Water State Revolving Fund. This initiative will help local communities improve their water infrastructure.


One of our area's largest public work projects, the EchoWater project in Elk Grove, was made possible in part because of the Clean Water Act's State Revolving Loan Fund, which I strongly support. This project will ensure that water going through the Sacramento region's wastewater treatment plant will meet higher standards and could help address our drought in the long-term.
Defending Our Clean Air and Water: Throughout my time in Congress, I've consistently opposed irresponsible bills that would undermine our nation's landmark clean air and water laws. For instance, I voted against rolling back crucial Clean Air Act standards on big construction projects that can increase or create new air pollution.
Click here to go back to the top.
Defending California's Natural Habitats and Endangered Species: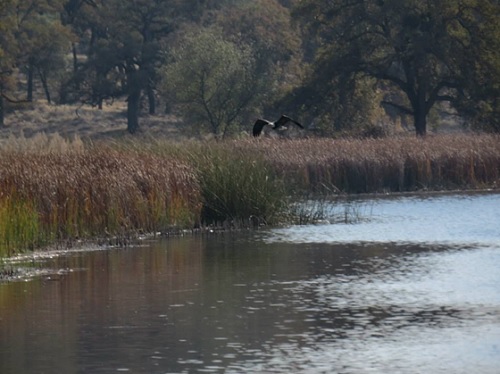 A bald eagle flying in Rancho Murieta.
Here at home, we're very fortunate to have many scenic spots along the American river and throughout Sacramento County. We're truly blessed to live in a state with beautiful sites like the Yosemite Valley, Sequoia National Park, and the Sierra Nevada mountains. Our natural environment and wildlife is a big part of what makes our state so special.
Unfortunately, many wildlife species are in danger of going extinct. Many species' habitats also continue to be threatened. We have a responsibility to develop in a more sustainable way. As a father, I want to ensure that we continue to protect California's natural treasures for future generations.
Safeguarding and Expanding California's Natural Resources: We need to make sure our prized landscapes are maintained for generations to come. That's why I'm supporting legislation like the California Coastal National Monument Expansion Act, which would protect a variety of locations throughout our state, from Humboldt County to Santa Cruz.
Protecting Threatened Wildlands: I'm also supporting a bill to make one of America's most crucial land conservation programs, the Land and Water Conservation Fund, permanent. This initiative protects threatened animal and plant species' habitats in national forests, wildlife refuges, and urban areas. Making the Land and Water Conservation Fund permanent is a key step towards protecting it from needless political maneuvering in Congress. I was also proud to support a bipartisan funding bill in December 2015 to secure the renewal of the Land and Water Conservation Fund for three more years and to increase its funding by nearly 50 percent.


An egret on the American River Parkway.