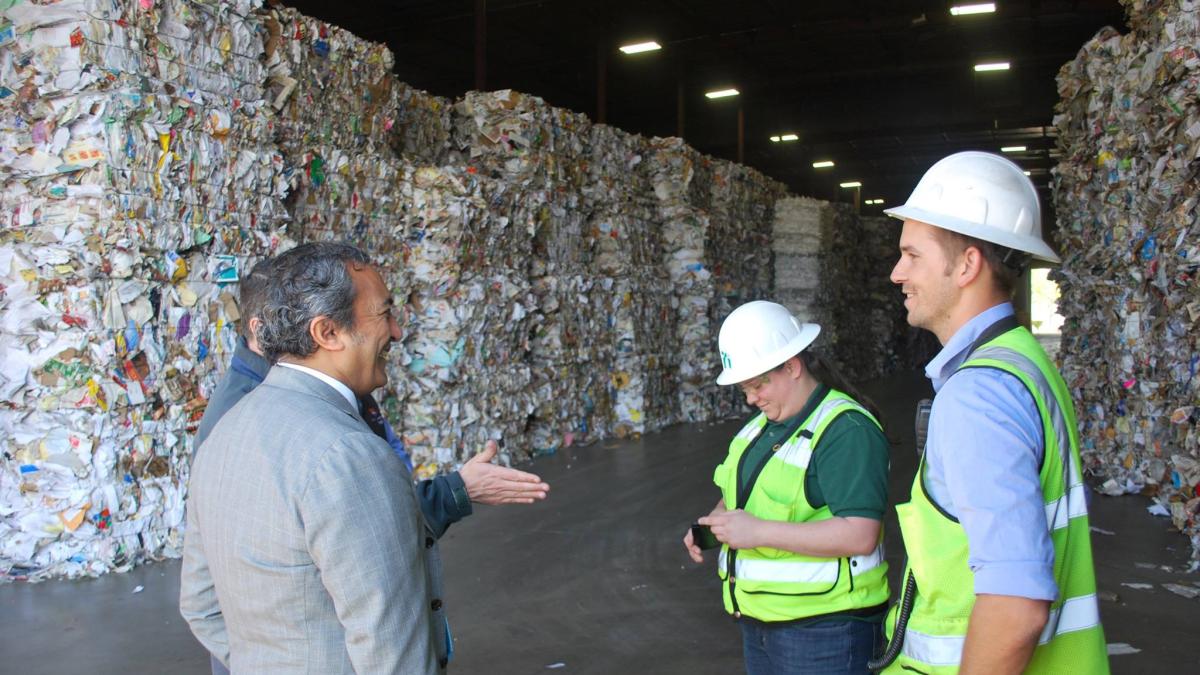 One of my top priorities in Congress is advancing legislation that strengthens the middle class, grows small businesses in Sacramento County, creates local job growth, and reduces burdensome government regulations.
Fighting inflation
Despite record job growth over the past year, many American families and small businesses are being squeezed with inflation resulting from ongoing global supply chain disruptions caused by the COVID-19 pandemic. Across the country, families are paying more for gas, food, rent, and basic living needs.
As your Representative in Congress, I'm fighting to lower everyday costs for Sacramento County families and small businesses.
Fixing our supply chains: Decades of neglect and underinvestment in our infrastructure have contributed to supply chain backups that are worsening inflation. That's why I voted for the Bipartisan Infrastructure Law, which makes overdue investments in our nation's ports and airports. This law invests $17 billion in port infrastructure and $25 billion in airport and air traffic infrastructure, helping goods get to the market faster and at lowers costs for American consumers. The infrastructure law will also help add 2 million jobs every year over the next decade.
Made in America: We've become too dependent on goods made in other countries, like China, for far too long. That's why I voted for the America COMPETES Act, bipartisan legislation that strengthens manufacturing here at home while helping grow our economy, cut costs for Americans, and fight inflation. This bill also levels the playing field to allow more American workers and businesses to compete and succeed in the global economy.
Increasing American innovation: As a senior member of the House Committee on Science, Space, and Technology, I'm working to ensure the United States remains the undisputed leader in science and technology. The COMPETES Act invests in our STEM workforce and our children's education, helping American workers retain a competitive advance over workers from other nations now and for future generations.