Making government work for residents of Sacramento County is my core job. That's why I've directed my local office to do everything we can to help area taxpayers cut through bureaucratic red tape.
We can help with backlogged veterans' benefits, Social Security and Medicare issues, stalled tax refunds, and much more.
In fact, since January 2013 my office has helped more than 26,000 Sacramento County residents and helped returned more than $16 million to local taxpayers.
We'd be honored to help you, too. On this page you can see some of the local residents we've helped and learn more about some of the services my office provides. If you think you need help, please visit my How I Can Help page so my staff can get to work for you. You can also call us at (916) 635-0505 to ask any questions.
Meet Shellie: A daughter who needed help getting her mom her Social Security.
Shellie's mother was hospitalized after falling while living in Washington state. Afterwards, their family decided it was best for Shellie's mother to move in with Shellie and her husband in Elk Grove.
But six months after the move, Shellie's mom still hadn't received her Social Security benefits she had earned after a lifetime of work.
Without the Social Security income Shellie's mom was owed, Shellie and her husband were forced to pay for her mom's care and living expenses and began to feel the financial strain. Bill collectors were calling their home, and they were worried they may even go bankrupt.
Then Shellie called my office, and my staff got to work. A week and a half later, my office was able to help them resolve the problem, and she began to get her payments.
Click below to see Shellie tell her story in her own words:
Meet Corey: A veteran who nearly lost his home.
Corey is a veteran who served our country in the army for 22 years. But because of a paperwork error, he wasn't receiving the benefits he had earned.
Between trying to pay for his home, and caring for four children, Corey was struggling to make ends meet.
He called my Rancho Cordova office for help, and with our assistance, he finally started getting the benefits he deserved.
Click below to see Corey tell his story in his own words:
Corey's story is just one example of how my staff and I have been able to assist Sacramento County veterans – we've already helped local veterans recover more than $2 million in backlogged benefits.
Meet Dave: A local leader who needed help with an infrastructure project in Citrus Heights.
As the director of the Sunrise Recreation and Park District, Dave is in charge of leading a local infrastructure project to build a new park in Citrus Heights – Arcade Creek Park Preserve. Building this park will provide Citrus Heights families and residents with a new place for recreation, and will help give our local economy a boost with new construction.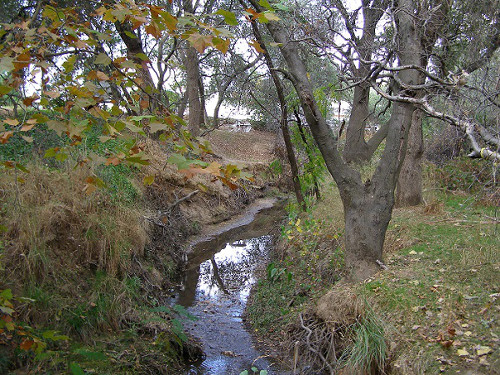 The idea for the project began back in 2002, when the Park District obtained 10 acres of wild land that would eventually become the park's home. The land, however, was overgrown and needed development, both to preserve the area for the long-term and so local families and residents could enjoy it for years to come. The State of California agreed with the Park District's plans for building the new park, and awarded them a $3.6 million dollar grant to build it.
But because of federal government red tape, Dave couldn't get the approval he needed for constructing new pedestrian bridges needed at the property. He repeatedly contacted the Federal Emergency Management Agency to get the necessary paperwork, but he still hadn't received a decision after months of trying. With a key deadline quickly approaching, Dave was worried that the issue could derail construction and jeopardize the $3.6 million state grant.
Then Dave contacted my office for help, and my staff got to work. After we reached out to FEMA to get Dave the answers he needed, the project finally got the clearance it needed so construction could begin. I'm glad to say that the park opened in November 2014, and I was honored to attend the opening ceremony.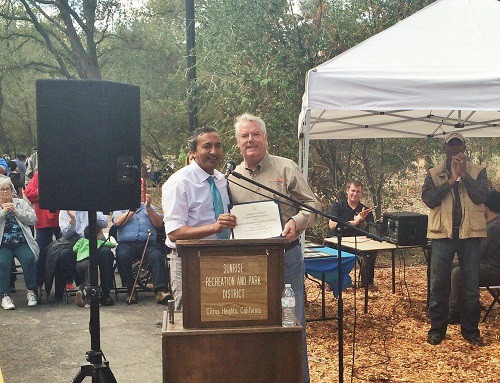 Meet Carrie: A Veteran Who Lost Her GI Bill Benefits
Carrie is a veteran who lives in Rancho Cordova, CA. She is a new mom and is pursuing her college degree. Like many veterans and military members, Carrie relies on her military benefits to help pay for college.
Carrie's school unexpectedly stopped receiving her GI Bill payments for tuition as well as her monthly stipend. She spent months contacting the Department of Veterans Affairs to reinstate payments to both her and the school. Again and again, Carrie was told that someone was looking into the problem, yet no answers or responses were ever provided. Meanwhile, Carrie's bills continued to pile up and she had to drop out of school.
A member of Carrie's Air Force Reserve unit told her that she should contact my office for help. After following up with the VA, we learned that Carrie's benefits were halted through no fault of her own. My office was able to reinstate Carrie's GI Bill benefits within 2 weeks after contacting the VA to resolve the problem.
Carrie is now back in school and is looking forward to finishing her degree. My office is here to help veterans like Carrie every day. If you serve our country in the military, you should get the resources you earned to follow your dreams when you return home. You served our nation, and it's our job to help serve you.
Meet Steve: A local doctor who was owed thousands by the IRS
Steve lives in Sacramento with his family and cares for people throughout our region as a doctor.
This year Steve filed his taxes in March, well ahead of the filing deadline. He was owed a substantial tax refund, so he waited to hear back from the IRS.
But two months later Steve was stonewalled by bureaucratic red tape. The IRS told him they wouldn't process his tax return until he provided a proof of identity, multiple past tax returns, and even more supporting documents on his claim. The IRS also told him that he had to come to the regional IRS building for an in-person interview. Steve is regularly called into surgery on short notice to help patients and couldn't take a day off.
That was when Steve contacted my office, and my staff got to work. We followed up with the IRS and were able to help resolve the situation and send Steve his refund.
As a doctor, Steve serves our community in many ways. We need to make sure that government is working for all taxpayers so that everyone can get ahead.
Meet Rob: A senior whose Medicare supplemental insurance was cancelled.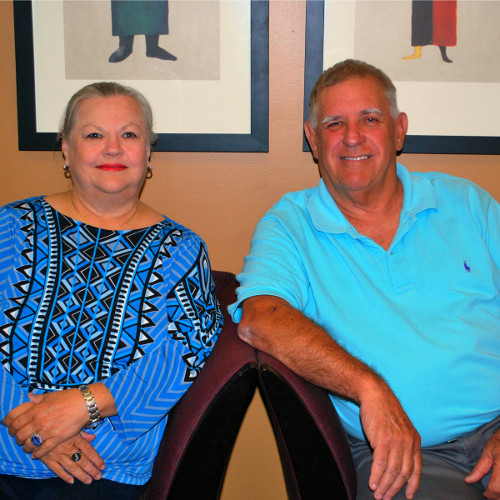 Rob and his wife have lived in the Sacramento area since 1972. After raising a family, they put their dreams of retirement on hold to help support their granddaughters. But soon, their Medicare supplemental insurance was cancelled – through no fault of their own – and threatened to place all of their hard work and financial security in danger.
Rob and his wife paid for a private insurance plan to supplement their Medicare health coverage, a choice many seniors make to access additional health care they may need. But Rob began to receive notices from his insurance company claiming that he owed them money, even though he had setup automatic payments from his bank account. He called his insurance agent repeatedly, and was assured that he had paid in full.
But then Rob and his wife received a cancellation notice. It turned out that his insurance company was checking the wrong account all along, and that his automatic payments had been turned off. They were told their insurance policy could not be reinstated, and that they would have to wait for the next open enrollment period to get their coverage back – several months away. Rob and his wife were worried that they would have to pay for their medications and other health care needs with credit cards, piling up debts that would place their whole retirement in jeopardy.
Then Rob called my office, and my staff got to work. Within a few weeks, we were able to help Rob and his wife get a Medicare exemption so their policy could be reinstated.
Rob asked my office that when we shared his story, that we share his advice: "Don't be afraid to call your representative for help – Stick to the facts and they will do everything they can."
Meet Aaron: An Iraq Veteran who was not getting paid for attending school under the GI Bill.
Aaron grew up in Sacramento County and joined the Army to serve our country. He was deployed to Iraq twice, serving in the infantry. After serving, Aaron chose to come back home to Sacramento County because of the good community in church and friends, the proximity to the bay and the mountains, and the afternoon delta breeze.
He began going to school to become a paramedic and a firefighter, but soon Aaron stopped receiving his monthly GI Bill payments for his education. The VA was not responsive to his inquiries or requests for help, and he worried that he would have to take out credit cards or loans to pay for the rest of his education. Aaron asked his father and close friends for advice and they encouraged him to seek help from his member of Congress.
Aaron called my office, and my staff got to work. Within a week, we got a response from the VA, and his GI Bill payments were immediately reinstated. Aaron is now testing to become a paramedic with Metro Fire.
When my office called to follow up and see how he was doing, he let us know he recently married and has taken up the acoustic guitar. He also shared with us that he believes an elected official should have integrity and serve the people, not themselves. I am honored to have been able to help Aaron, and will continue fighting to make government work for him and Sacramento County's veterans.
Meet Virgilio: An Air Force veteran who was owed thousands of dollars in backlogged benefits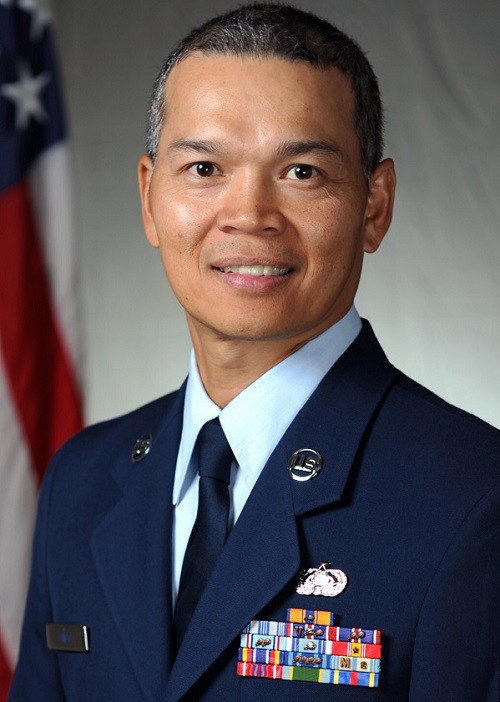 After serving his country in the Air Force for more than 22 years on Active Duty and for 10 years in the U.S. Air Force Reserve, Virgilio was ready for a well-deserved retirement in Elk Grove.
But for two years, Virgilio did not receive the disability benefits he'd been promised by the Department of Veterans Affairs. For two years, he contacted the VA repeatedly and was told to wait while his bills continued to pile up.
That's when he contacted my office for help. With our help, he began receiving his benefits within a few weeks -- including the tens of thousands of dollars in benefits that he was owed. It was the least my staff and I could do after Virgilio's service to our country.
Meet Bob: A retiree who needed help with getting his wife on Medicare
After retiring, Bob was thankful to finally have a well-deserved rest. But he knew it would be crucial to his family for his wife to enroll in Medicare as quickly as possible, since she had Multiple Sclerosis and her health insurance would end soon after his retirement.
In January, Bob filled out the necessary paperwork so his wife could join Medicare and continue to receive the care she needed. But three months after submitting her application, Bob still hadn't heard anything more about her Medicare coverage. He followed up and submitted new forms, and then left town to help look after his dying mother.
Returning home a few days later after his mother sadly passed away, Bob called to get an update on his wife's application. But instead of hearing that his wife's Medicare application had been processed, Bob was told that his wife's paperwork had been lost. He was told the deadline to enroll in Medicare had already passed, and there was nothing he could do. Bob was extremely concerned about paying for his wife's expensive medical care, and eventually contacted my office for assistance.
My staff was able to help Bob make sure his wife's Medicare coverage could begin without any delays. Bob later told my office that enrolling in Medicare helped save them thousands of dollars, and they were also able to keep the doctors who already treated his wife's Multiple Sclerosis.
Meet Sal: A Vietnam War Veteran Undergoing Cancer Treatment
Sal is a Carmichael native and an Army veteran who served during the Vietnam War.
Sal was diagnosed with prostate cancer related to his exposure to Agent Orange. He decided to use his Department of Veterans Affairs benefits to pay for his medicine and started responding positively to treatment.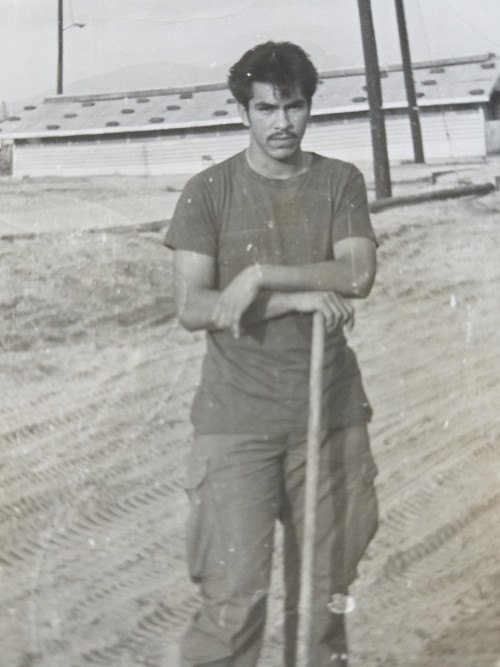 Sal circa 1970-1971, while serving in Cam Ranh Bay, Vietnam.
Unfortunately, Sal later received tests that his cancer had returned. It was a very stressful time for Sal and his finances. During this second treatment period, the VA had not yet provided Sal with his back-pay benefits, adding to his stress. As the bills mounted, Sal contacted my office to help with his VA disability claim – we got right to work.
It turned out that while Sal was approved for his back-pay, the VA had never actually sent his benefits. My office contacted the VA about expediting Sal's benefits and the situation was resolved within a month. As a doctor who has helped care for veterans, I know how much our vets sacrifice for our country – it's critical we are there to support these heroes.
Meet Courtney: A Local Mother Who Needed to Attend Her Grandmother's Funeral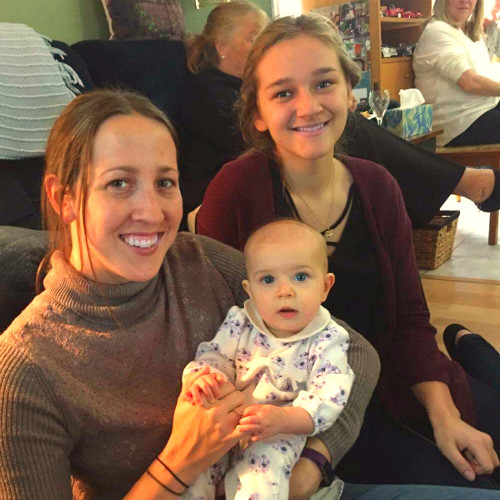 Courtney lives in Folsom with her young family and came to my office looking for help.
Courtney's grandmother had sadly passed away in Canada and she wanted to take her infant daughter along to attend the funeral. She had earlier applied for new passports, but now she needed them much more quickly to go on her trip and she was concerned they wouldn't arrive in time. Needless to say, it was an emotional time for her family.
After hearing Courtney's story, my office got right to work. We followed up with the State Department and learned a mistake was made processing Courtney's request. We worked with the State Department to expedite Courtney's case and she received her passports just two days later.
She and her family were able to make the trip and pay their respects to her grandmother. My staff is here to help constituents in their time of need, and I am glad we could help Courtney and her family.
Meet Vi: A daughter of a World War II veteran who needed help
Vi is proud of her father Loyde, who served during World War II as a Heavy Machine Gunner and as a cook for his fellow troops. After her father passed away, Vi's mother applied for spousal aid through the VA so she could make ends meet.
But nearly two years after applying, Vi's mother still was waiting for the assistance she desperately needed. Vi's mother was unable to take care of herself and Vi couldn't give her mom the kind of care she needed. Then, one of Vi's friends suggested that she contact my office for help.
After following up with the VA and working with Vi, my office was finally able to help her mother receive her benefits. During my office's inquiry, my staff discovered that a fire in 1973 had destroyed her father's military records, contributing to the long delay. Up to 18 million military personnel records were destroyed in the fire, and without the records, the VA was having trouble verifying her father's service.
Vi's mother now resides in a full-scale nursing facility, and is now receiving the care and assistance she needs in her golden years thanks to her husbands' service. I'm so glad my office was able to help her.
Meet Christian: A son who tried everything to get his mom the VA benefits she was owed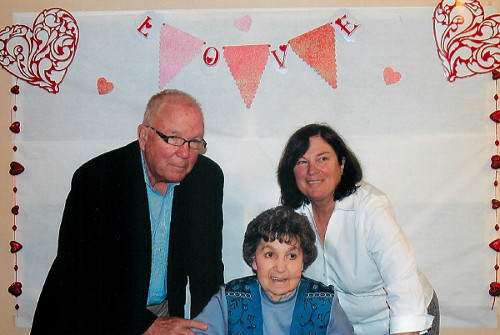 Christian Koster was doing everything he could to make sure his mother, Martha, got the care she needed. At age 92, she had to move from one assisted living facility to another as the level of care she needed increased. Prior to the move, she had been receiving VA benefits for her husband's service in the Marine Corps during WWII, but when her address changed, her benefits ceased. For almost two years Christian and his family called and wrote the VA to reinstate Martha's benefits but they were only told her claim was being processed. Meanwhile, her resources were depleting, and Christian and his wife were helping her get along. They didn't know where to turn and even began discussing moving Martha to Utah to live with another one of her children.
After trying to contact the director of the VA and local news stations, Christian contacted our office as a last resort and within just a few weeks got a phone call from someone at the VA regarding the case. Martha's benefits were reinstated and within several weeks she also received all of the back pay she was owed over the past two years.
Christian said: "Congressman Bera's efforts were invaluable and really saved us. The level of service we received from his office completely restored our faith in the democratic process."
If you need help, please visit my How I Can Help page now to see how you can get assistance. Please also feel free to call us at (916) 635 0505 to ask any questions you may have.
Meet Ann and Becca: A couple who needed help getting their marriage recognized.
Ann and her partner Becca of Citrus Heights were married in 2008, but because of the Defense of Marriage Act (DOMA), a law that meant their marriage wasn't recognized under federal law, the couple could not jointly file their federal income taxes, creating a financial burden for their family. When the Supreme Court struck down provisions of DOMA in June of 2013, it meant that all married couples - including same-sex couples - should be treated as married by the federal government no matter where they live.
That meant Ann and Becca's relationship was finally protected under federal law and not only could they file taxes together in the future, they could also file joint amendments for the previous three years. They were expecting substantial refunds, but when they finally received a response from the IRS, they were alarmed by a notice that they owed several hundred dollars in penalties. When their tax accountant was unable to resolve the disparity, she suggested Ann and Becca contact my office.
One month after getting in touch with my district office, Ann and Becca received a refund check from the IRS for the amount they deserved, with interest. After months of confusion, and years of unequal treatment under the law, Ann said she really appreciated my office's efforts and swift work in resolving their issue.
Meet Bill: A veteran who nearly lost his home while waiting for help from the VA
Bill, an Army and Navy veteran, was awarded a purple heart and honorably served our nation in the military for 21 years. A military man just like his father, Bill chose to settle in Fair Oaks after moving from place to place since his childhood.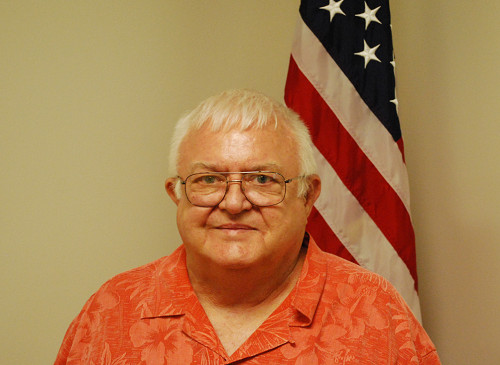 Now, nearly three decades later, Bill maintains strong ties with his fellow veterans by participating in several veterans organizations in the area. But over the years, Bill was finding it more and more difficult to stay active because of his service related disabilities. His condition was also making it difficult to make payments on his home and make ends meet.
But after repeatedly following up with the VA to change his disability rating and to get the assistance he had earned, Bill still wasn't receiving a response to his claim. Things were beginning to look bleak, and he was worried his house may even be foreclosed upon.
Then Bill contacted my office. My office worked with him and followed up with the VA to get him the answers that he needed. We were able to help him change his disability rating so he could get help, allowing him to stay in his home and stay connected with his fellow veterans.
Meet Jon: A small business owner pursuing the American Dream.
Jon Alecu came to the U.S. in 2002 to pursue the American Dream and start his own small business. He did just that a few short years later – opening Biaggio Tile and Stone and putting people to work in Sacramento.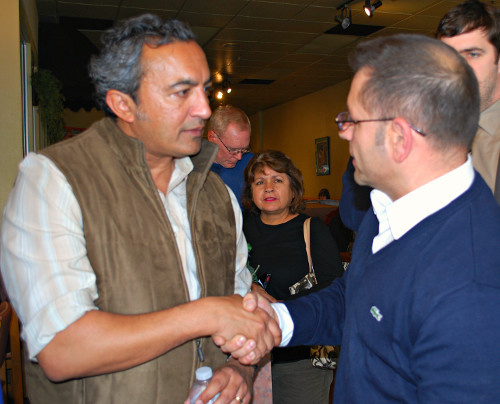 I had the pleasure of meeting Jon Alecu at one of my Coffee with Your Congressman meetings. My office was able to help Jon, a small business owner, with his immigration case.
Unfortunately, even though he had been in the country legally for years, Jon kept having one delay after another getting his green card. The uncertainty began to take a toll, and he couldn't devote himself as fully as he wanted to to his business.
Then Jon contacted my office hoping we could inquire about the ongoing delays and help him get the stability he desperately needed for his business.
My office worked quickly to schedule Jon an interview with immigration services in Sacramento, and just a few months later, Jon finally received his green card. After 10 long years of seeking assistance with his immigration case, Jon said he really appreciated my team's fast work and efforts to keep him updated with progress on his case.
Meet Eugene: A Citrus Heights resident who couldn't get a passport.
Eugene Sticca from Citrus Heights was encountering a real problem: No matter how hard he tried, he couldn't get a U.S. passport.
On his driver's license, birth certificate, and military records, Eugene's birthday was always the same: August 30th, 1950. His mother had always said that he was actually born a day earlier, but Eugene had lived his whole life believing August 30th was his birthday.
But after requesting a replacement birth certificate so he could get a new U.S. Passport, Eugene found out that his mom had been right all along – he was actually born on August 29th. Without a birth certificate and photo identification with matching birth dates, the U.S. Passport Agency told him that they couldn't issue him a new passport.
Eugene knew he needed help, and he got eventually got in touch with my staff for their assistance. A few weeks later, his new passport arrived.
Click below to see Sacramento CBS13 tell Eugene's story: